In the new normal, we all know to wash our hands, wear a mask and have a reliable healthcare facility. Throughout the United States, a recommended service is Redirect Health. Redirect Health offers affordable healthcare for you and your employees. All of our medical plans are easy to use with quality service and care. You and your employees deserve the opportunity for affordable healthcare. Please take a minute to view the services, the care, and the price.
Click here
for a complete explanation.
For as little as $125/per employee, your employees get easy and convenient access to healthcare that saves them time and money. Plan features: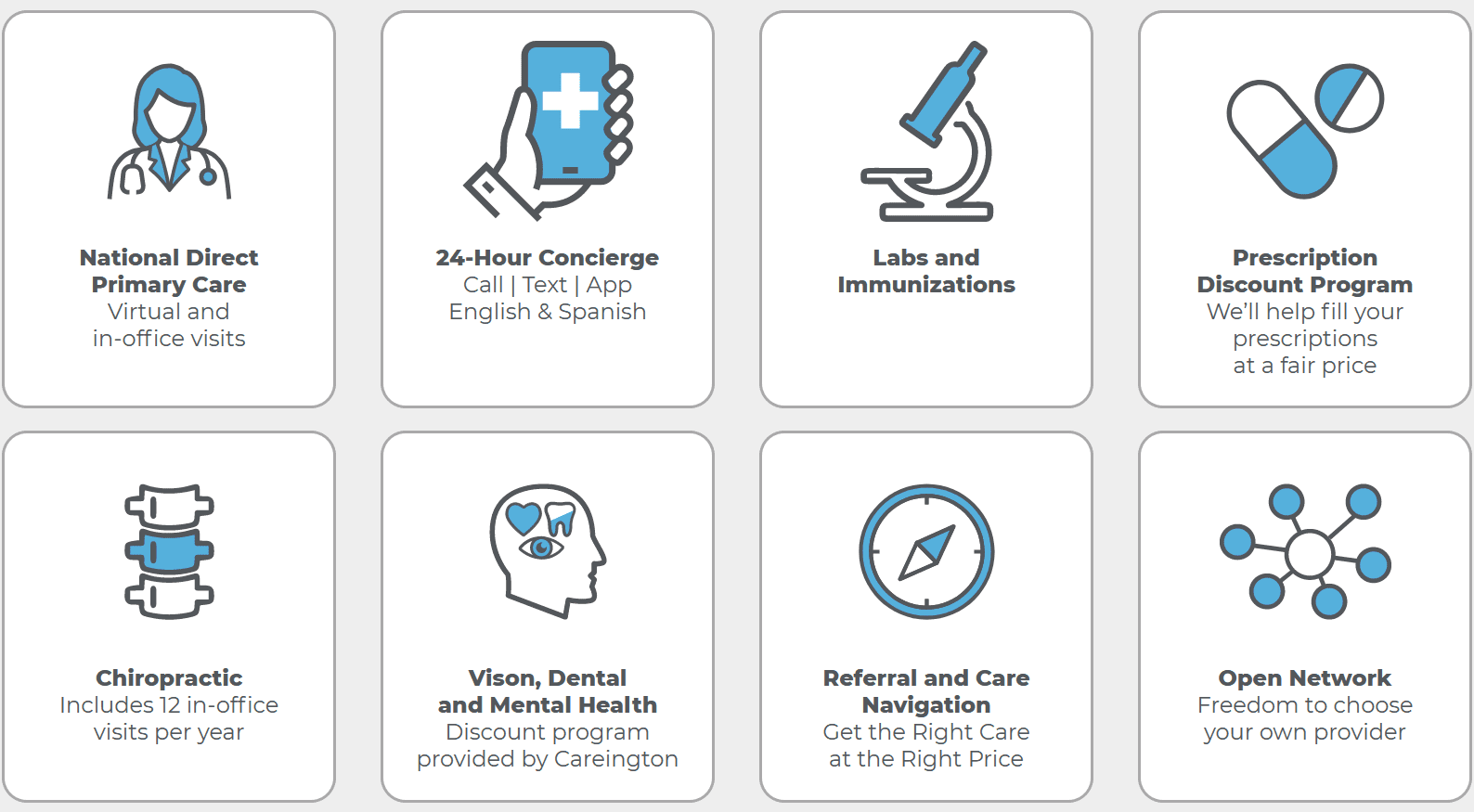 "I visited Redirect Health's Scottsdale location for back pain. Holly, Sabrina, and Dr. Daniel Smith were very helpful and courteous while accommodating me. Dr. Smith was gentle, and I experienced no pain during the session. Daniel is a fantastic chiropractor, and I would 100% recommend him again in the future. Overall the staff was professional and excellent! I left feeling exceptional." ~ RJ
Redirect Health introduces virtual primary care;
click here
to learn more.