WEBSITE DESIGN AGENCY | FULLY OPTIMIZED AND RESPONSIVE WEBSITE DESIGNS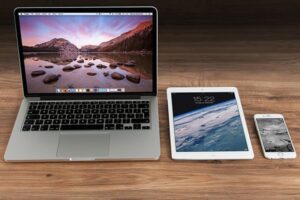 Lifestyles Media Group, LLC provides the complete package when it comes to your website design. We offer professional website designs that tailor to the needs of our clients as well as function as a lead generating marketing tool for your business or association.
Our goal is to not only provide you a custom design for your web site, but to also help you become successful in the attracting potential leads and customers.
We will show you effective ways to accomplish a successful website. We pride ourselves on being a web design and development company that can create and manage all aspects of your website design project and business needs from the ground up.
We have built hundreds of custom websites for businesses all over the country and have countless success stories.
Our Web design services include:
Website Optimization Strategy
Custom Website Design & Development
Website Re-design
HTML5/CSS
User Experience and Interface
Mobile Website Design
Blog Design
Usability and Web Standards
OUR WEBSITE DESIGNS HELP YOU SUCCEED
There are many things to consider when designing a successful website. First and foremost, your site design needs to deliver the right information to your target audience in a fast and friendly fashion. It also needs optimization to ensure higher rankings in search engine results. Site performance such as responsiveness and site speed is a major factor as well in determining the success of a website.
Our website designs are customized to fit the needs of your company or organization. We want your website to outperform your competitors and bring you more business. After all, your website's success is our success!
Website Design: Coming up with a solid website strategy is the key to success
Here are some major planning questions to consider when coming up with a strategy for your web design and marketing project.
Goals: What are your goals for a new website or redesign? Are you trying to raise a certain awareness of your service or product? Are you a new company trying to establish brand recognition or is your current business or organization trying to expand? Answering these questions will help determine the purpose and your goals of your website.
Keywords: What keywords would you like your website to rank for in the top search engines? Getting an idea of what words you would like to rank for can help with the planning and development of your website project.
Website Structure: What kind of platform will work best for your website? Here is where the visual elements and structures of your site can be defined. Do you need an eCommerce website to sell your products? Do you need a structured collection of data or (database) built for your organization? Will your content be fairly static or will your copy need to be updated on a regular to weekly basis? Do you have photographs ready to use or do you need assistance with taking the pictures? All of these questions will help scope out your website project.
Copywriting: Do you have content already created? Do you need help creating the content? It is never too early to have copy already written for your site. The written content should allow your customers to engage and to fully understand the services your business or organization offers. Having content on the website that is SEO (search engine optimization) friendly is important to have when trying to get proper web exposure.
Marketing: What are your tactics for marketing your website? How will you set your company apart from the many other companies like yours? Will you use a SEO and SEM marketing plan? How about a social networking, link building and mobile marketing structure? There are many options to market your website in the Internet and print marketplace today and Lifestyles Media Group can help achieve all of your marketing goals.