SEO Services Phoenix | Search Engine Optimization
Search Engine Optimization, also known as SEO, is essential to the success of a website. There are many factors that impact where a website ranks in website search results. By applying SEO techniques, we can make sure that your website appears higher on search engine result pages (SERPS) for keywords that are relevant to your business or organization.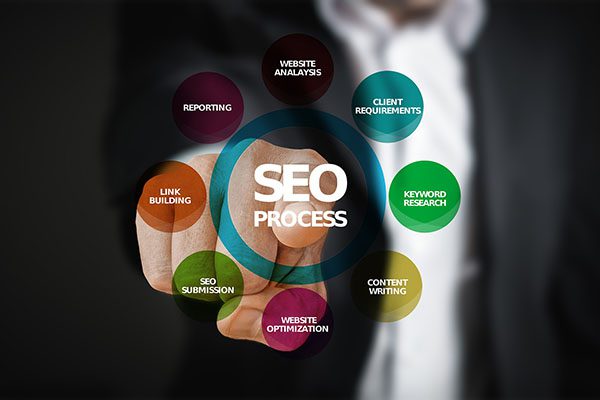 Initial Consultation and Keywords
We will carefully review your website and identify which areas need optimization in order to make the site more search engine friendly. Your website may have duplicate content, session ID numbers, flash content, dynamic content and other features that prevent web pages from being properly indexed. In addition, we will use our keyword research tools to create a list of the most searched terms for your business category.
SEO Content Writing
We will work with you to create content for your website that is both optimized for search and appealing to your visitors. Keywords will be integrated into your content using proper SEO keyword densities. We will consult with you to ensure that the essence of your website is not compromised and that you are happy with the content we create. We can also write original 300 to 600 word articles that are keyword rich and related to your products or services. The articles will then be posted on your website.
Website Optimization
We are experienced web developers and programmers who work with all of the popular website technologies. We will handle the technical aspects of your optimization and tweak the back end of your website to ensure that it is search engine friendly. This process will include, among other things, creating or modifying meta tags, title tags, alt image tags, internal linking structures, site maps, duplicate content, flash content, session ID problems, dynamic content and shopping carts.
Advanced Link Development
The content of your website and the existence of incoming links from other well established websites are the two most important factors in attaining a high organic search engine ranking. Through our knowledge and expertise, we have developed a list of Quality backlinks that will be utilized through a variety of means, including:
One-way links from directories and other related sites
Exclusive Listings
Exclusive 360 Support Directory Listing
Social Networking Backlinks
Genre Specific Listings
Local Directory submissions
Google Link Disavowing
We also offer the following services:
Article writing and submission to article directories
Blog postings and/or creation
Press release writing and submissions
Submission
We will properly submit your website to all of the major search engines and directories, including Google, Yahoo! and BING. We will also manually submit your website to directories that help in developing link popularity. If your website has indexing issues, we'll create and submit a site map to Google, Yahoo! and BING via their respective programs.
Reporting
We will provide you with a baseline ranking report before we start work so that you know how you rank prior to optimization. Progress reports will then be provided on a monthly basis. We'll monitor your results to make sure we're on the right track. As an optional service, we'll install Google Analytics on your website to provide detailed traffic reporting. Every SEO campaign is unique. We look forward to designing a solution that fits your particular needs and goals.
Lifestyles Media Group is a professional search engine optimization company based in Phoenix, Arizona. If you'd like to learn more about our search engine optimization services, sign up today for a free consultation or call us at (480) 970-6888
Learn more about improving the traffic to your site!